The Winemaker and Distiller has two daughters, Adalina (Adalina's Pride and Adalina's Joy Port Style Wines are dedicated to her) and Kenzlee. Rainbow Rose is dedicated to Kenzlee, who is a "rainbow baby." A rainbow baby is a healthy baby born after miscarriage or infant loss.
Over the next year, Rainbow Rose's proceeds will fund the creation of an organization to help local families overcome infertility.
The Rose is a semi-sweet full bodied wine that has refreshing notes of strawberry. It has been handcrafted with Riesling, Moscato and Syrah making this the perfect wine to enjoy on a nice summer day. Try adding ice and blend to create a delicious Rainbow Rose frozen wine slushie.
Rainbow Rose will be available to everyone beginning Thursday, July 9th. 
Learn more about the Rick family and the start of Infinity Beverages here.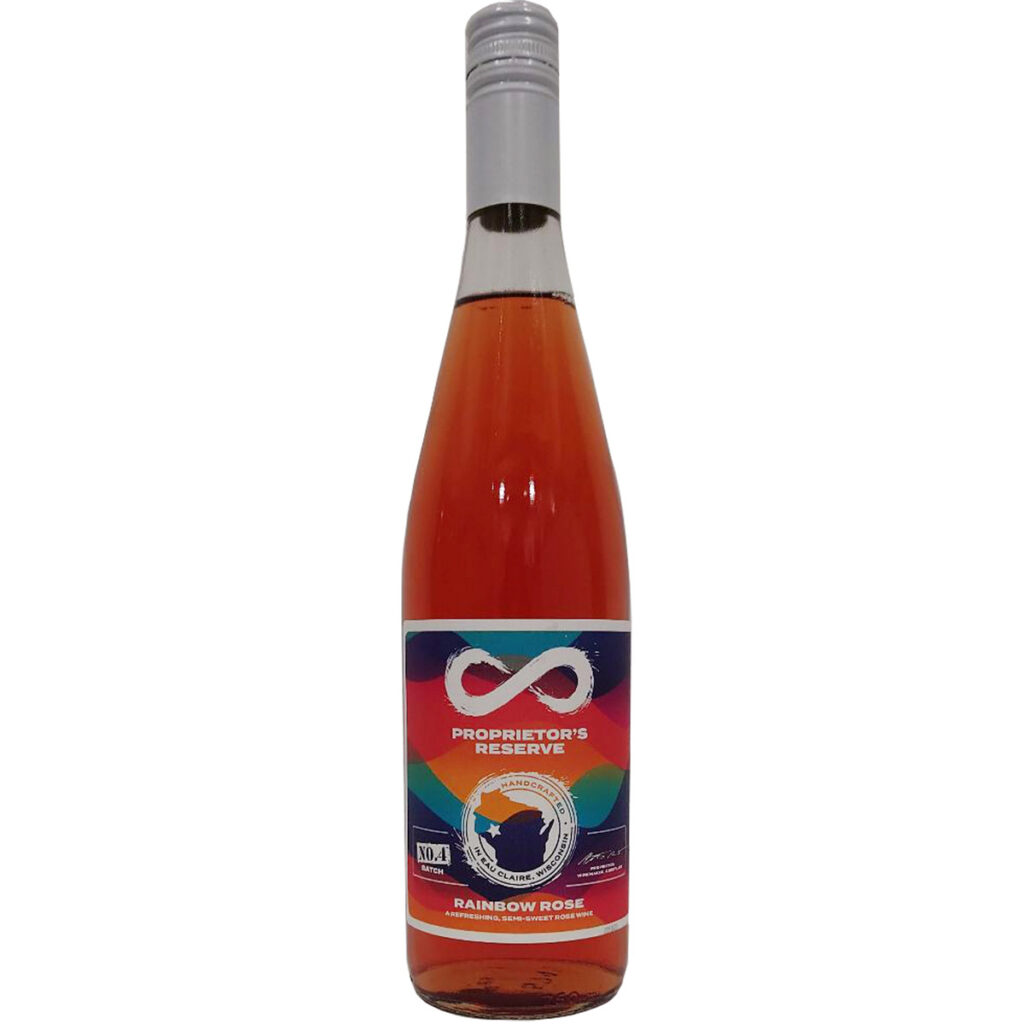 Rainbow Rose Bottle Proprietor's Reserve Bottle
Semi-sweet full bodied wine