This release is going to be a little different than most of Infinity's product releases. Since Infinity's Tasting Lounge is only open for pick up, Summer Sangria Ready-to-Drink Wine Cocktail is going to be available to everyone! It will also be able to be ordered online and shipped straight to your door.
Infinity's Summer Sangria is one of our top sellers! It is a sweet, refreshing summer cocktail that has been handcrafted using red wine and infused with Pomegranates, Grapes and Oranges.
The Spirit of Summer Sangria is going to be available for pick up only. This unique Brandy is made from Infinity's Summer Sangria and can be used to add a fruity twist to your Old Fashioned or add a little more of a kick to your Summer Sangria.
If you purchase 6 bottles, your 6th bottle is ONLY $1! Purchase any 6 bottles (at least one bottle must be summer sangria) get lowest price bottle for $1. Plus receive $10 flat rate shipping on 4+ bottle purchases.
Mix up your summer with a "sip" of Infinity.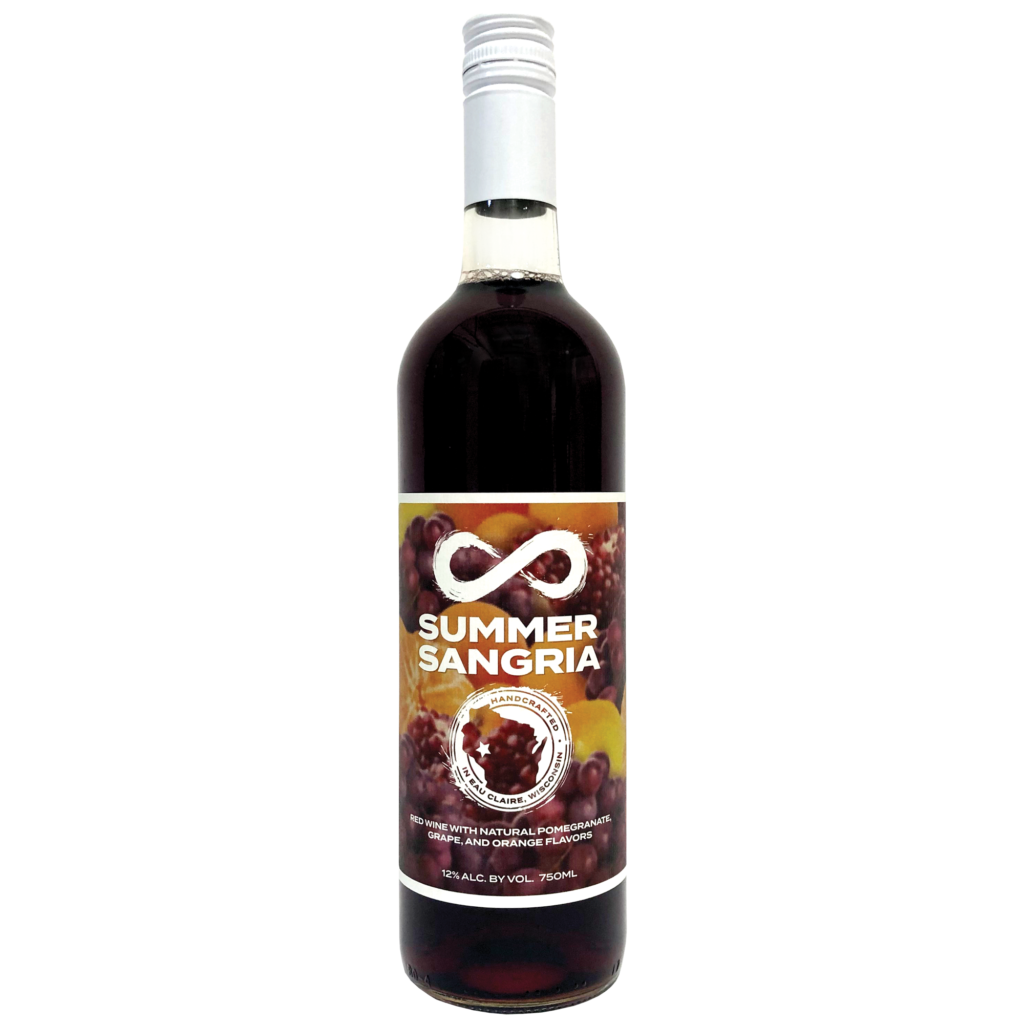 Summer Sangria Ready-to-Drink Bottle
Dangerously fruity and enjoyable.