Infinity Club Release: May 6th
Public Release: May 24th
Bring the tropical island to your home with this ready-to-drink cocktail in a bottle!
Summer Heat is a lemon wine infused with jalapeno and cucumber. This cocktail in a bottle is a refreshing patio sipper that gives a smooth heat throughout.
Simply pour over ice and enjoy! Want to impress your guests? Add a jalapeno, lemon, or cucumber for garnish. Summer heat also pairs perfectly with your favorite Mexican cuisine.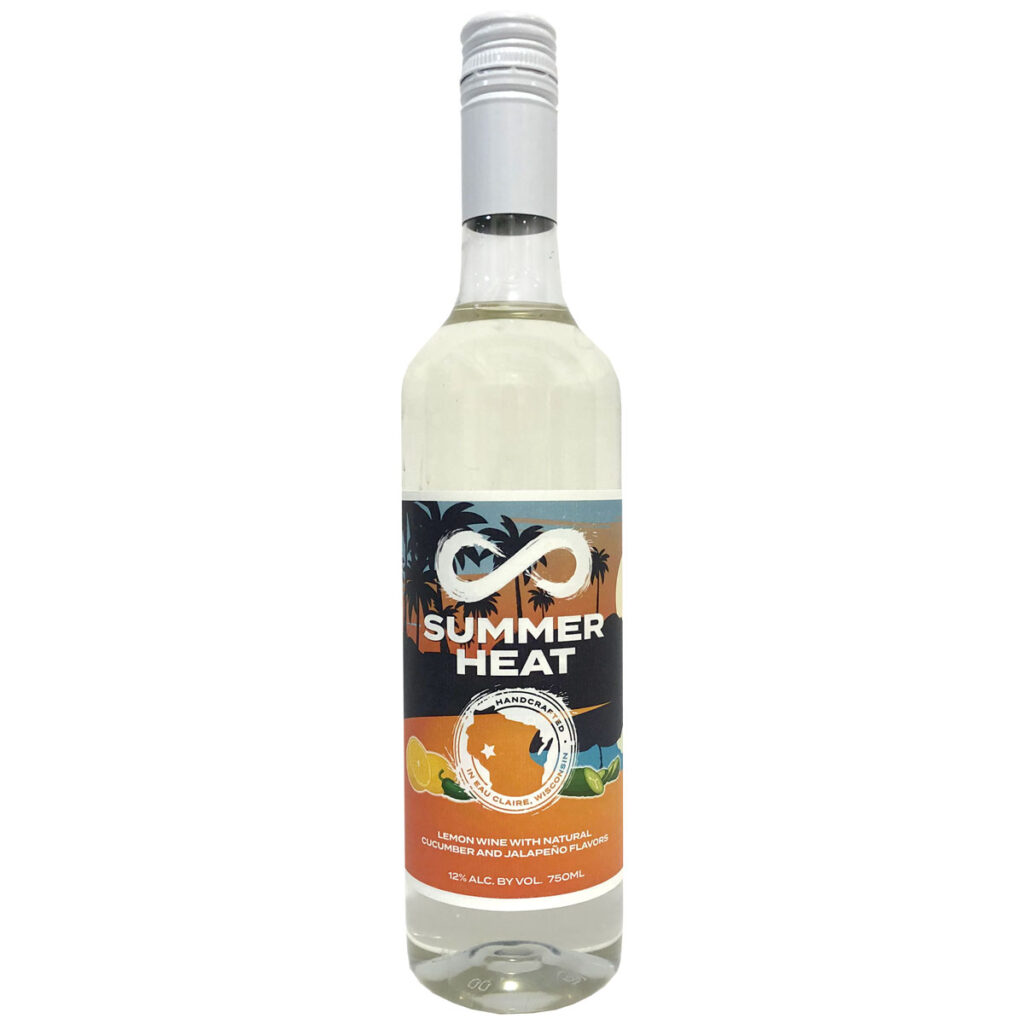 Summer Heat Ready-to-Drink Bottle
Handcrafted by infusing Wine with REAL jalapeno, cucumber, and lemon