Infinity Club Release: May 6th
Public Release: June 7th
Grab your hats and get ready to unleash your inner Pirate with this product! We've handcrafted the Chippewa Valley's very first Spiced Rum. This one-of-a-kind spirit is produced from blackstrap molasses and infused with orange, vanilla, ginger, and clove.
This isn't your standard throat-burning Spiced Rum. A sip of this goes down dangerously smooth. Starting with bright orange and vanilla flavors and finishing with a robust ginger and clove spice.
Impress your guests with this Spiced Rum. We suggest adding it to ginger beer but your favorite soft beverage is great as well.
Test the waters with a complimentary taste before you pick up a bottle to take home.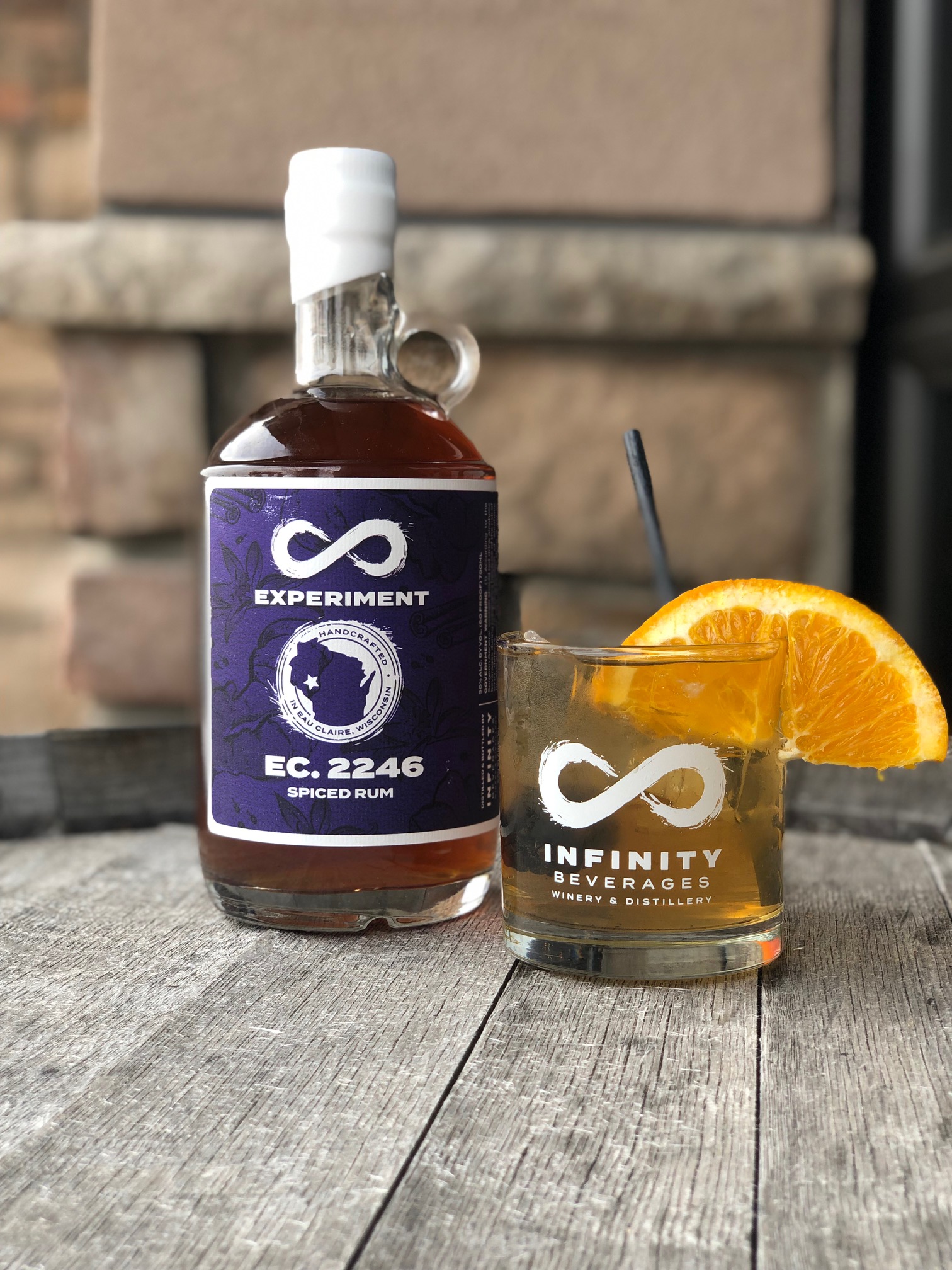 Dark & Spiced Featured Cocktail
Our patio will transform into a tropical paradise with a sip of this handcrafted featured cocktail.
Our Dark & Spiced has been created to showcase the bold, complex flavors of Spiced Rum. This cocktail will have you enjoying the orange, vanilla, and spice from the Rum with a refreshing finish of the ginger beer. We will be serving this cocktail now while supplies last.