Roasted Toasted Almond Ready-to-Drink Cocktail is back! This cocktail is handcrafted with real Wisconsin cream, locally sourced coffee, and natural almond flavor. If you are a coffee lover you are going to want to take a "sip" of this sweet and creamy cocktail. 
There are many ways to enjoy this cocktail. Pour over ice and enjoy a refreshing iced "coffee" or warm it up and enjoy a cozy drink around the fire. We all have those days where a regular coffee in the morning may not be very effective…add a splash of Roasted Toasted Almond to your morning coffee to give it a little more of a kick.
This cocktail has been bottled in an environmentally friendly bottle, so you can take it anywhere. Enjoy a fall camping trip or a weekend at the cabin without the hassle and worry of glass. And there is no need to bring a corkscrew because this delicious cocktail has a twist top, so opening is a breeze and you can seal it back up and not worry about it leaking.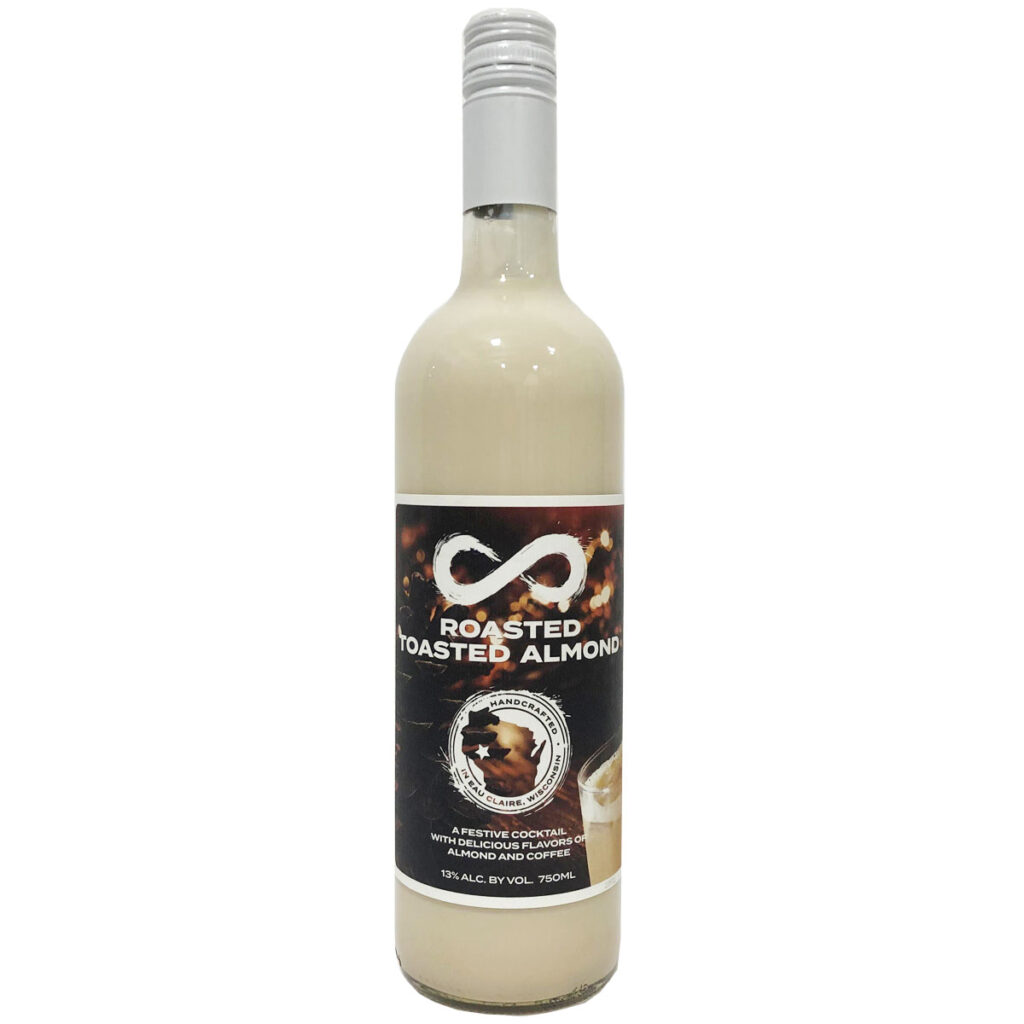 Roasted Toasted Almond Ready-to-Drink Bottle Ready-To-Drink Bottle
Almond, Coffee, & Cream
13% Alc. by Vol.
Based on Infinity's Best Selling Cocktail: Roasted Toasted Almond. Festive Flavors Best Enjoyed Around a Warm Fireplace.
​
Available in Limited Releases (Often Seasonally)