Infinity is mixing up a festive cocktail flight to celebrate the colder winter season. Infinity would like to invite you to our Holiday Open House December 12th from Noon-10PM.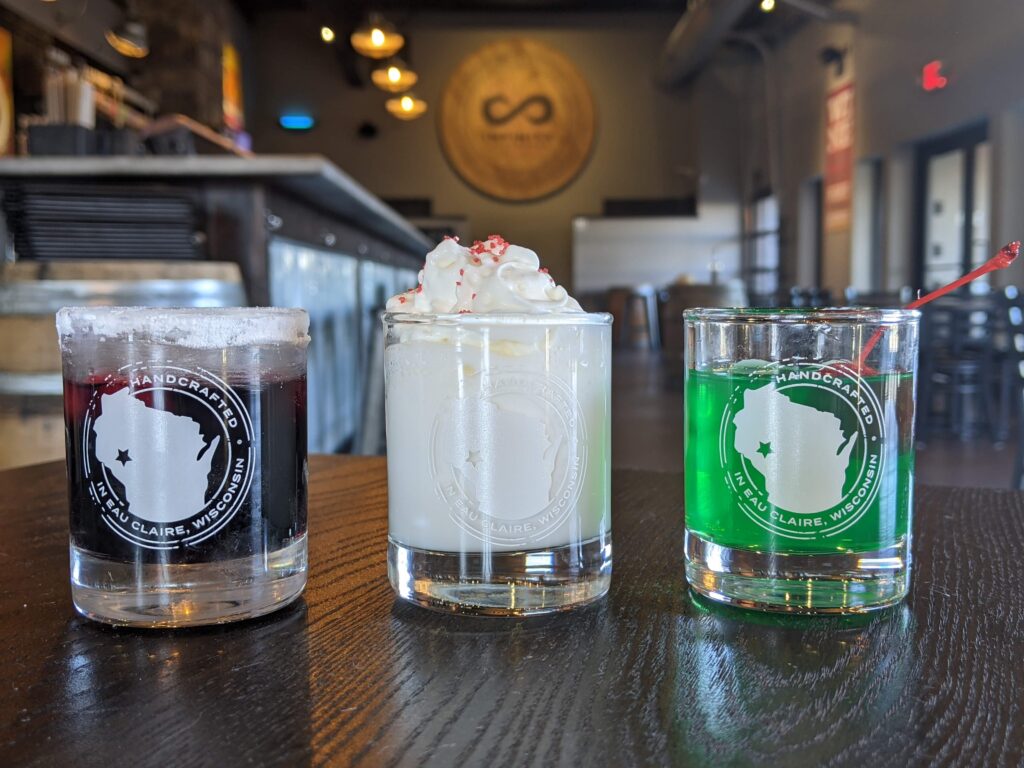 Take a "sip" of Infinity's handcrafted cocktail flight of 3 different holiday cocktails and enjoy festive holiday treats for only $10/person. While you are here you can also try all our new product releases: Mulled Panache, Mulled Syrah, Mulled Mystique, Two Year Extra Char Single Malt Whiskey, Adalina's Pride, and Adalina's Joy.
Make sure to also the Grinch Gimlet. This cocktail is only available the month of December, so make sure to take a sip before its no longer available.