Hey Infinity Club Members. You get early access to Apple Pie Sangria Ready to Drink Cocktail August 7-20th. This will not be released to the public until August 21st, so if you want to ensure you will get a bottle make sure to sign up to be a Member of the NEW Infinity Club.
Apple Pie Sangria Ready to Drink Cocktail is based on Infinity's very popular fall sangria. This cocktail is in a Ready to Drink bottle meaning you do not need to mix anything, just pour and enjoy. This sangria is handcrafted with Infinity's semi-sweet white wine, Desire. This wine has been infused with natural apple, cinnamon, and maple flavors. You can enjoy this cocktail over ice or heat it up for a nice warm fall evening drink.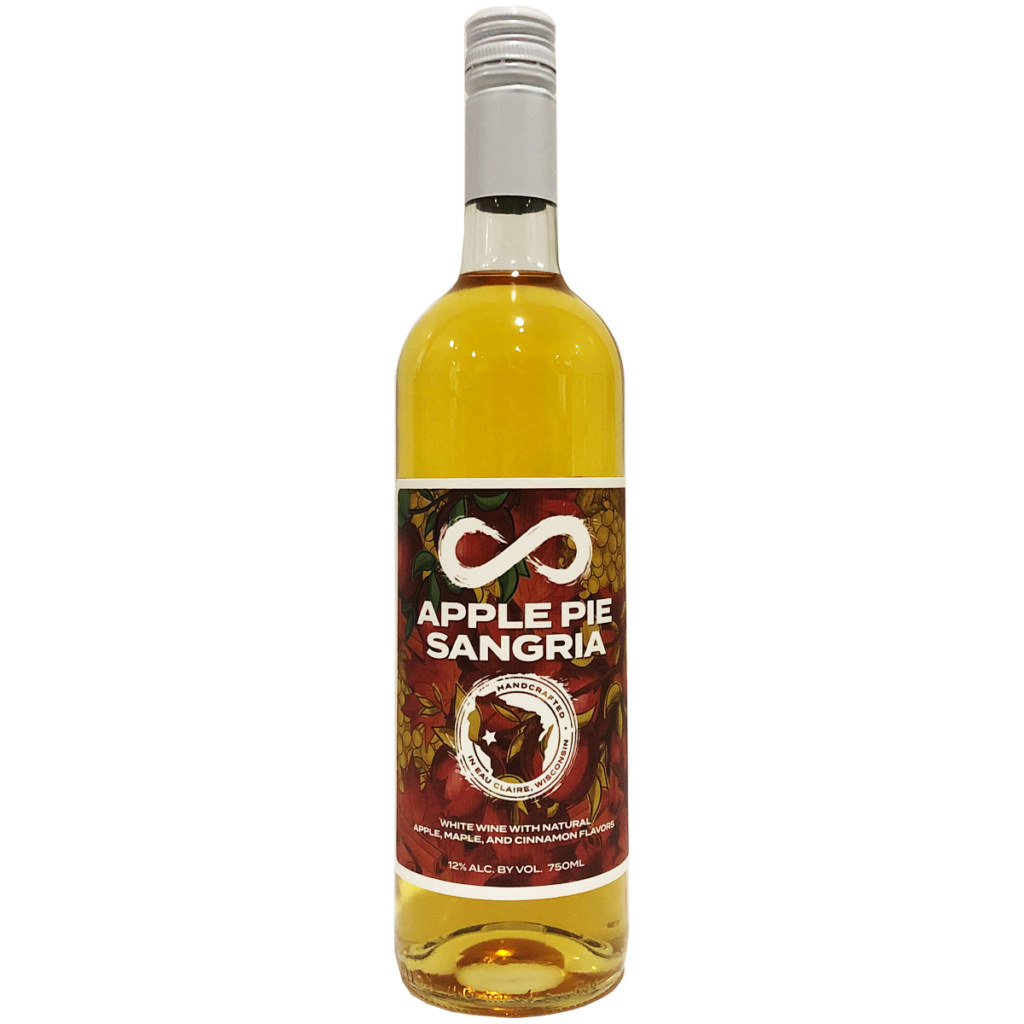 Apple Pie Sangria Ready-to-Drink Bottle Ready-To-Drink Bottle
Sweet from the apple and maple with a little bit of spice from the cinnamon.
The environmentally friendly plastic bottle with a screw cap makes this cocktail travel friendly, so take it out to the woods or enjoy it around a bonfire. Share Apple Pie Sangria with your friends and family over the holiday seasons. If there was a definition for Apple Pie Sangria it would be "Fall in a cup".
This Ready to Drink Cocktail is also available online, so you can have your Apple Pie Sangria shipped straight to your door.