Infinity will be celebrating 10 years on July 30th!
Infinity originally started up just distributing our handcrafted Wine to local businesses. We then opened a very small Tasting Lounge in Banbury Place and Solace was the first Wine Infinity released.
Infinity started to become a place where people enjoyed the innovative, unique products, so we moved from downtown Eau Claire to where we currently are located now. Infinity started off as a single employee ran company and now has grown to 20+ employees.
Infinity over the past 10 years has handcrafted many experimental products and cocktails that have become our customers favorite drinks.
Summer Heat (which is available now) was one of the first cocktails Infinity mixed up and is now one of our best sellers and is available in a Ready to Drink bottle.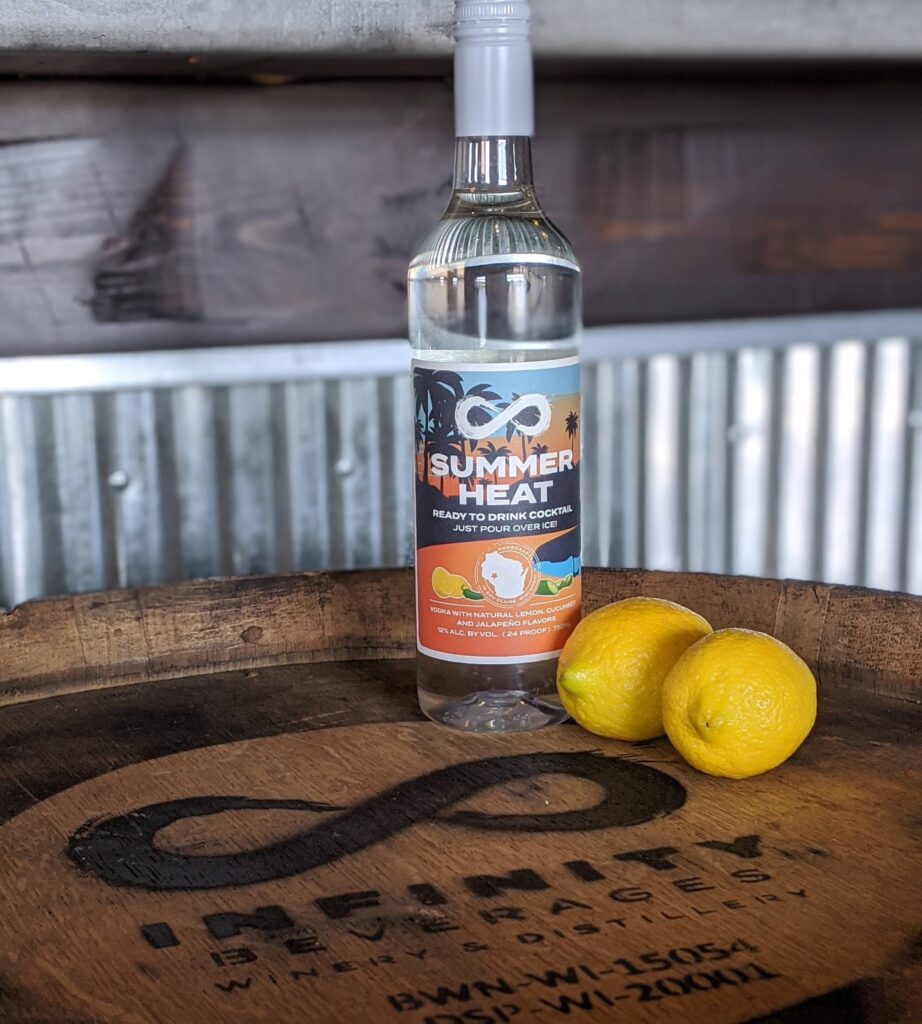 Infinity's gets creative when coming out with experimental products because we want our customers to take a sip of something new and exciting that they cannot find at the liquor store. Watermelon Brandy is the perfect example of this.
Infinity released Watermelon Brandy a few years ago and then released it again this year with a little different twist. We want our product to stick to their origins, but we tweak them to get them just right.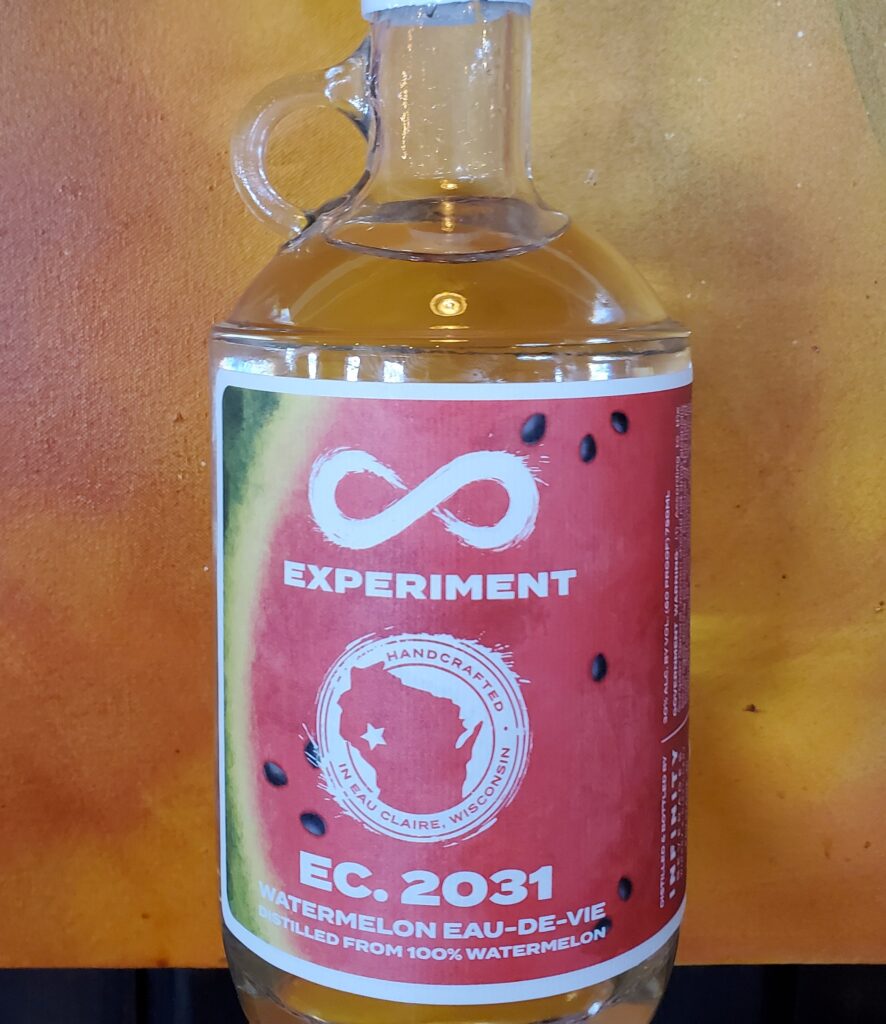 Infinity is excited to celebrate with all our amazing customers. Come join us and enjoy a glass of Solace paired with a chocolate cupcake for $5. PLUS Infinity is releasing a limited edition Solace. It has a commemorative label and will be signed by the Winemaker and Distiller. There is only 180 bottles, so make sure you grab your bottle before they are gone.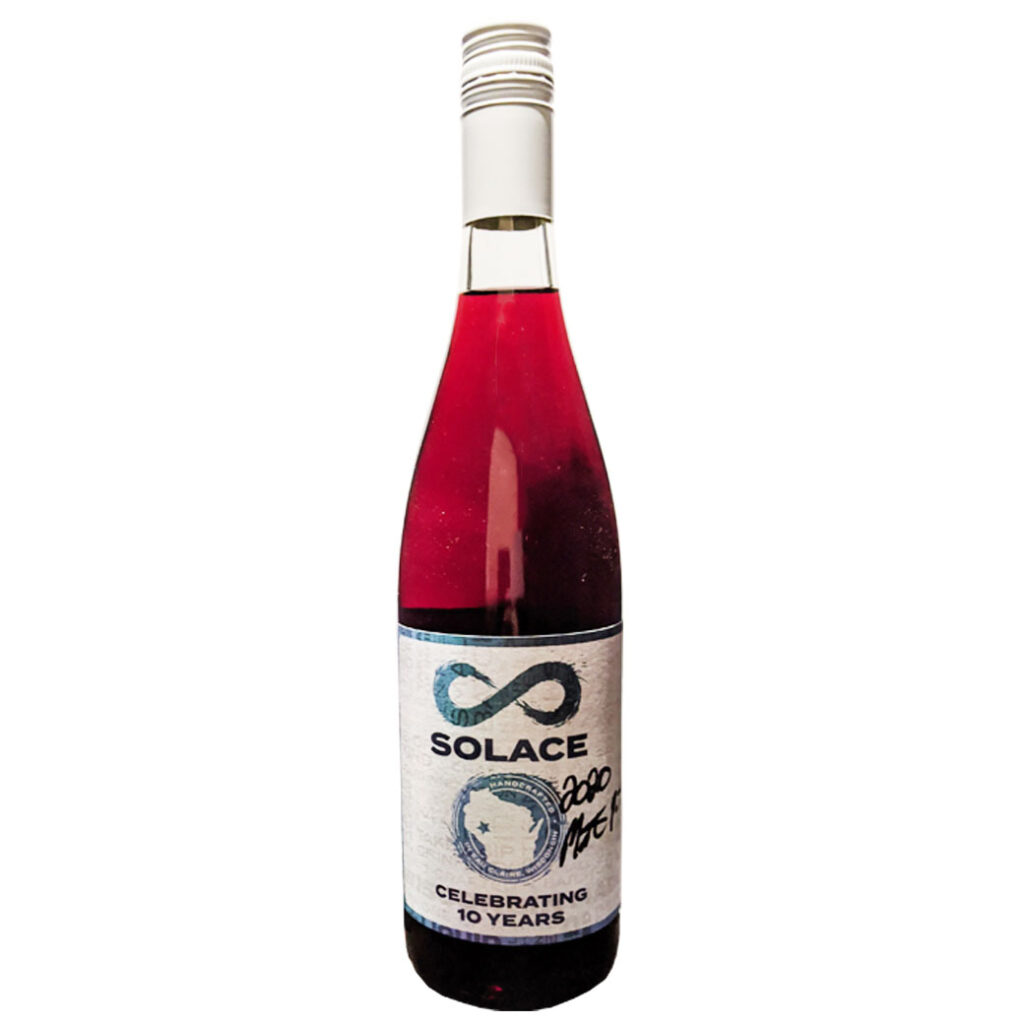 10 Year Celebration Solace Signature Wine Bottle
Slightly Dry yet Fruit-forward Wine that also Exhibits a Lively Spice of Pepper